Ramadevi's Testimony: Joy Despite Extreme Poverty
Jun 16, 2021 1229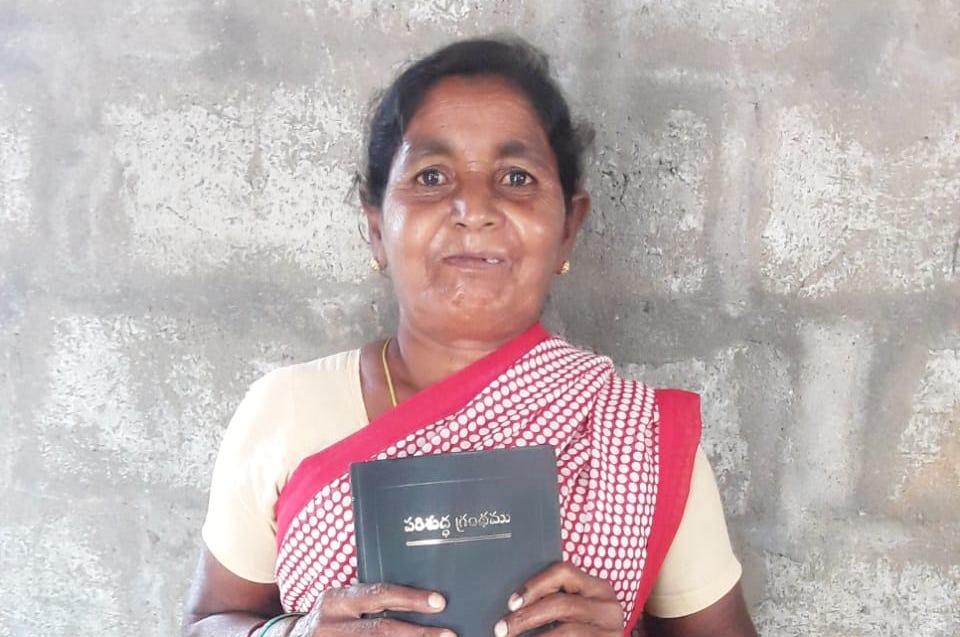 A testimony of joy despite extreme poverty…
Ramadevi was born and brought up in a Hindu family and she has been doing clothes washing work. She goes from house to house and washes clothes for the families with money.
Ramadevi had never heard about Jesus and she lives in a hut and her husband left her and she has one daughter who married and went away. So she was left alone in the hut.
One day Ramadevi heard about Jesus when I conducted Gospel evangelism in her street. So by hearing the Holy Gospel she accepted Jesus in her life and I gave a Holy Bible to her and she is so happy in Christ Jesus. She's experienced joy despite extreme poverty!
How Does Joy Despite Extreme Poverty Happen
Ramadevi has a lot of economic problems and even has no proper food. But by the grace of Jesus, she has been living like that and trusting in Jesus, praying daily. Still, she has peace of mind and is reading the Holy Bible daily.
Living proof of Jeremiah 29:11 in Ramadevi's statement:
"It is Jesus who saved me and because of Jesus, I am so happy living in the hut. Only Jesus helps me with the daily food. I give thanksgiving to Jesus for the help and for saving my life."
– Pr Joseph Usala